T-Shirts
As many customers who attend SCA events already know, Windrose Armoury has proudly been the western distributor and online source (as Kingskeep.com) for Renaissance Arts and Designs for the last 8 years. Ren Arts is the premiere T-shirt producer in the medievalist community, featuring high quality artwork based on historical examples. 

All our shirts are carefully screen printed by hand onto top quality, 100% Cotton preshrunk shirts from such name brands as Fruit of the Loom and Gildan.  We are glad to be able to offer their great designs (and a few of our own). Whether you are looking for a romantic medieval scene or a smart aleck statement for work, we have the shirt for you.

 
Don't see the design you are looking for? 

Our online inventory is only a carefully selected portion of the large Ren Arts catalogue.  For designs not listed here, please visit us at major SCA events, or E-mail Us to inquire about special orders.

Artistic Designs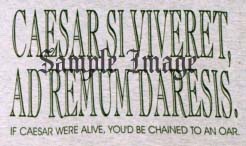 Latin Slogans

Shirts With Flair


Windrose Tees


Discontinued T-Shirts
Your IP Address is: 44.220.249.141