Belts and Findings

Nothing finishes a Medieval outfit like a belt done right.
Our line of Kingskeep Dress Accessories are all based directly on real pieces in collections around the world, including our own.  Carefully crafted to not only meet our standards, but also to catch the aesthetic of the time, we are proud to be able to offer these authentic goods to the serious medievalist.
We also offer the line of fittings and buckles from Tim Finkas' Historical Stud and Buckle Company.  His artistry brings to life the most simple designs, and we are proud to be the primary outlet for his fine work.


Belts and Hangers


Buckles and Strap Ends

Buttons and Clasps


Mounts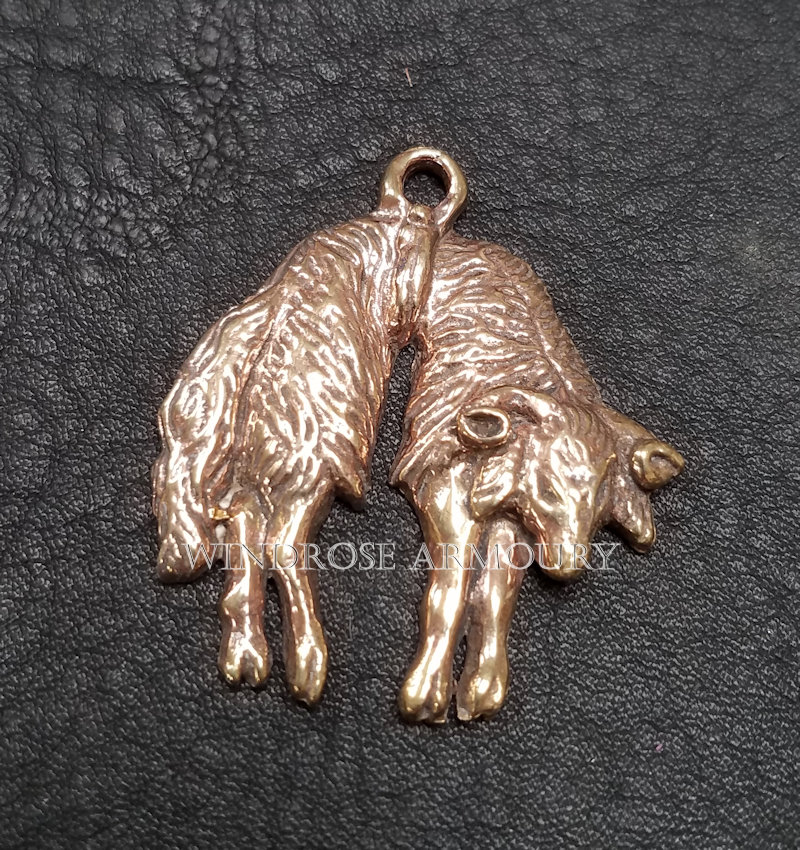 Pendants & Brooches


Spurs and Furniture

Sword Belt Fittings
Your IP Address is: 44.220.249.141