Made To Order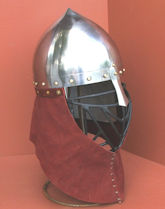 Made to Order Helmets
Please Note: Due to COVID-19 and the difficulty we have been having getting necessary supplies, we have temporarily suspended our MTO guarentee delivery time.
Our Made To Order Program is designed to give people who want a quality helmet without a huge wait a chance to select from several styles we can build at a good price and within a schedule. We guarantee delivery of MTO helmets within 120 days from the date of order. If we do not meet that deadline, any customer may cancel their order, receive a free new helmet padding kit or receive free shipping when their order is ready.
We no longer require a deposit for MTO projects. Simply make the order through our web site using your PayPal account or credit card, and we will charge the amount only when the helmet is ready to ship.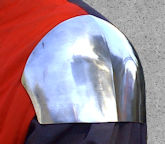 Arm and Shoulder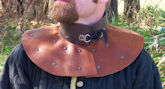 Body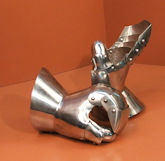 Gauntlets


In Stock Helmets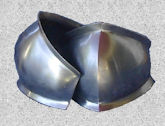 Knee and Leg
Your IP Address is: 18.205.56.183